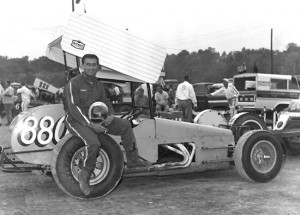 It will be a doubleheader weekend at Bedford with racing action on both Friday and Sunday night this week.
Coming Friday night August 21st, will be the third running of the Muss Weyant Memorial Race for Semi Lates. This special event will be 35 laps and pay $1200 to the winner. Joining the Semi Lates on this special night will be the Late Models, Late Model Sportsman, Pure Stocks and Four Cylinders.
We would like to thank the Weyant family for gathering the support of several local businesses to put up an increased purse for this event. The purse for every position will be increased thanks to their support.
General admission will be $12, kids 12 and under free and pit admission will be $25.
Sunday nights is Ladies Night at the speedway; all women will be receiving free general admission in the grandstands. The Laurel Highlands Racesaver 305 Sprints will be in action, joined by the Mid Atlantic Modfieds, racing 20 laps for $600 to win, Late Model Sportsman, Pure Stocks and Four Cylinders. Also scheduled are the always fun kids bicycle races on the track.
Sunday general admission will be $10, women general admission free, kids 12 and under are free and pit admission is $25. Gates open an hour earlier on Sunday at 4, with warmups at 6 and racing at 6:30.
The following week August 28th will be the first Charlie Walter Memorial Race, honoring the multi- time Bedford Pure Stock Champion who tragically lost his life last winter. The Pure Stocks will be racing 42 laps, with an increased purse for every division. The purse is still being finalized as support from the Walter family and local business continues to be added.  The 42 lap Pure Stock feature will be run under a unique format with yellow laps counting until lap 25 and then green flag laps only being counted from lap 26 to the finish.
The following weekend, Labor Day brings with it the 28th Annual Labor Day Classic for the Late Models. They will be racing for $6055 to win in the biggest race of the year. The traditional Labor Day doubleheader of racing will have racing on Friday and Sunday of the weekend. All points will come to the conclusion that weekend.
For additional information on all Bedford events please check back to this website for updates.
Photo of Muss Weyant in the Morral 880 at Hagerstown in 1968- Courtesy of John Pittman.