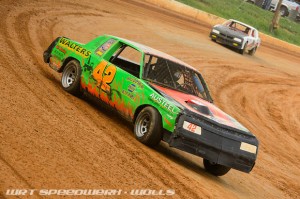 Four time Bedford Speedway Champion Charlie Walter passed away on Sunday morning after an auto accident.
He was born in Altoona, son of Charles L. Sr. and Linda L. (Clark) Walter. Charlie wa
s married to Crickit L. Dibert.
Surviving are his wife; two daughters: Payton and Natalie; a half-sister, Sheila Corle;
2 brothers: his twin, Chad and wife Cassie; and Curt.

He was a graduate of Hollidaysburg Area Senior High School, class of 2008; and a graduate of ACT 120 Johnstown Police Academy. Charlie was an auto mechanic at Walter's Auto Wrecking.
He enjoyed spending time with his baby girls; race car driving, being a 4-time track champion at Bedford Speedway; he also enjoyed hunting and fishing.
Read more »