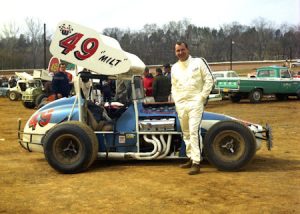 Bedford Speedway will be quiet this Friday June 23rd, for our annual summer break. Racing will return next Friday June 30th, kicking off a big doubleheader weekend of racing action.
Friday nights racing program will be highlighted by the annual Milt Miller Tribute for the Late Models, who will be joined by the Modifieds, Semi Lates and Four Cylinders. The Late Models will be racing 35 laps with $3500 going to the winner.
Friday night will be the first night of the July 4th weekend tour for the Late Models, with events continuing Saturday night at Virginia's Winchester Speedway, Sunday (July 2nd) at Delaware's Georgetown Speedway, before concluding Monday night (July 3rd) at Maryland's Potomac Speedway. Points will be tallied for each event, with a point fund distributed to the Late Models after the weekend tour.